Apple pie latte
The Dutch classic, but with a twist

Ingredients

10 ml Monin Apple Pie syrup
10 ml Monin Cinnamon syrup
Lattiz milk froth
30 ml Espresso
Whipped cream
Monin L'Artiste caramel
Pinch of Cinnamon 
Kanelly cookie
 
Preparation
Pour 10 ml Monin Apple Pie syrup and 10 ml Monin Cinnamon syrup into the glass.
Hold the glass at an angle under the machine and fill it to about 2 inches from the rim with milk foam.
Wait until the loose milk has separated from the milk foam so that nice latte macchiato layers will form. Meanwhile, prepare the espresso.
Pour the espresso into the center of the glass.
Garnish the latte as desired with a dollop of whipped cream, a caramel swirl, a pinch of cinnamon, and/or a Kannely.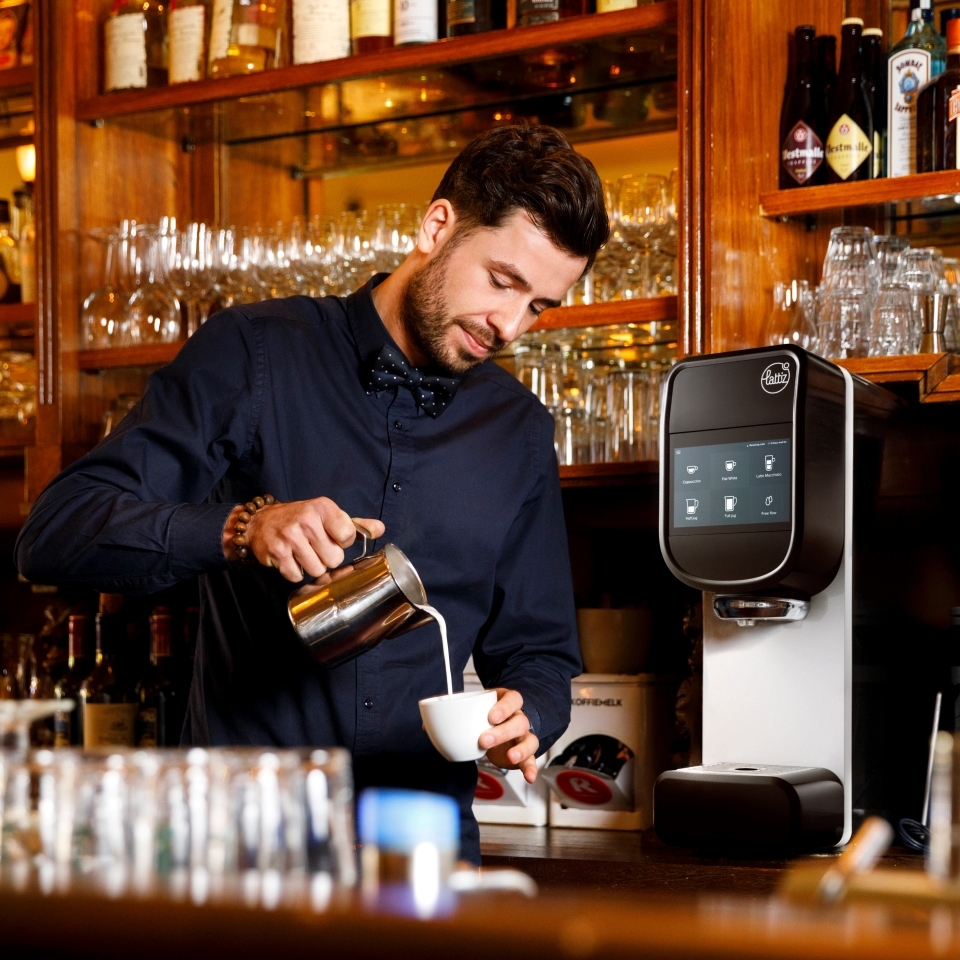 Feel inspired? Experience Lattiz with a free demo
We'll be happy to show you how it works at your location.
Request a demo