Cold brew iced latte
For a refreshing boost to your day!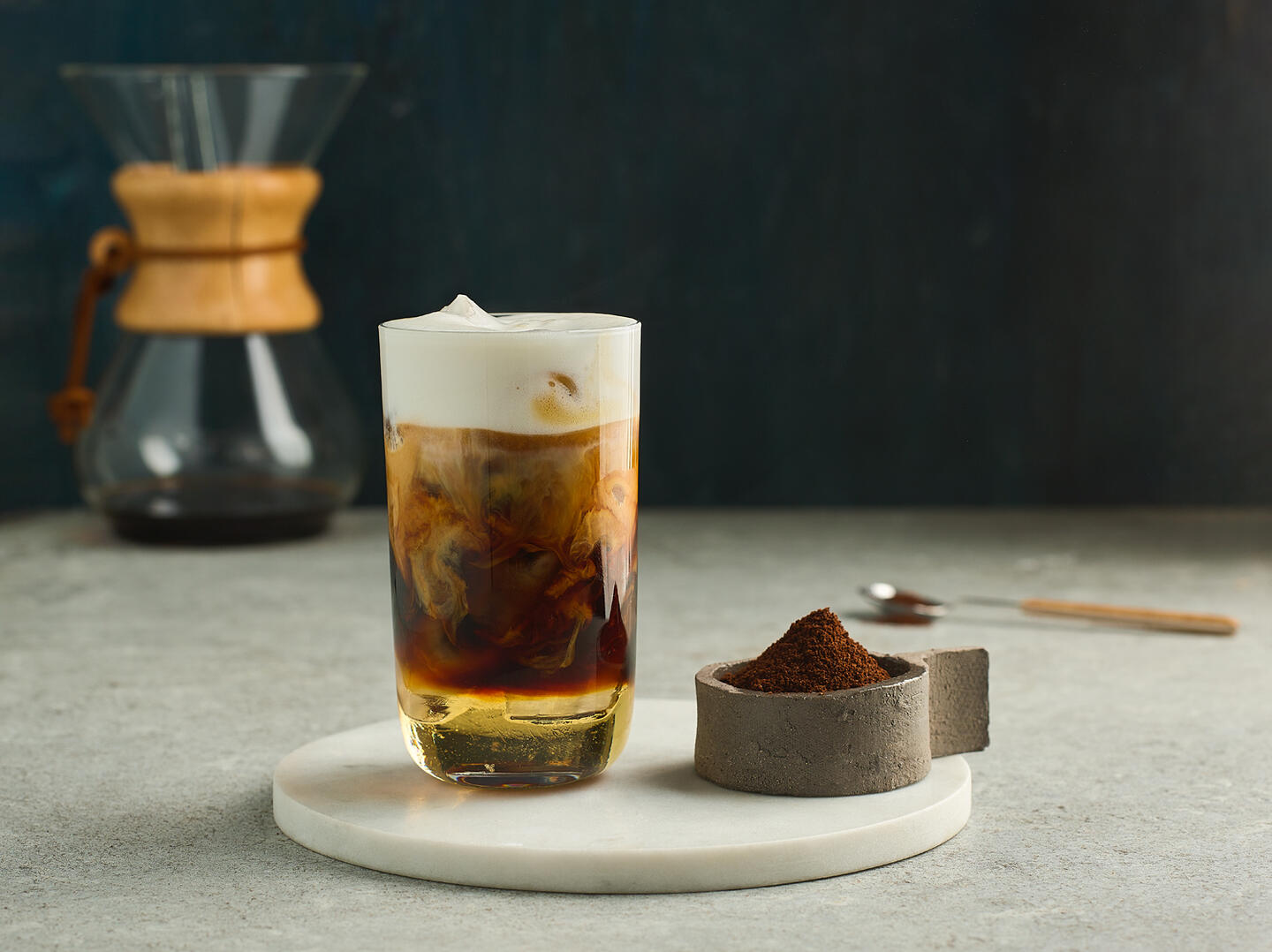 Ingredients:

Lattiz milk foam
Ice cubes
20 ml Monin French Vanilla syrup
75 ml Cold Brewed coffee or Monin Coffee Syrup
Preparation:

Fill the glass to the rim with ice cubes.
Pour the syrup over the ice cubes.
Pour the cold brewed coffee over this.
Using a milk jug, pour the milk foam into the glass up to the rim.
Tip:

Easily make your own cold brewed coffee. Mix 250 grams of freshly ground espresso with 1 liter of water and let it rest for 24 hours in the refrigerator. Filter the brew through a coffee filter and ready to serve!