Iced banana coconut latte
A delicious tropical latte to treat your guests!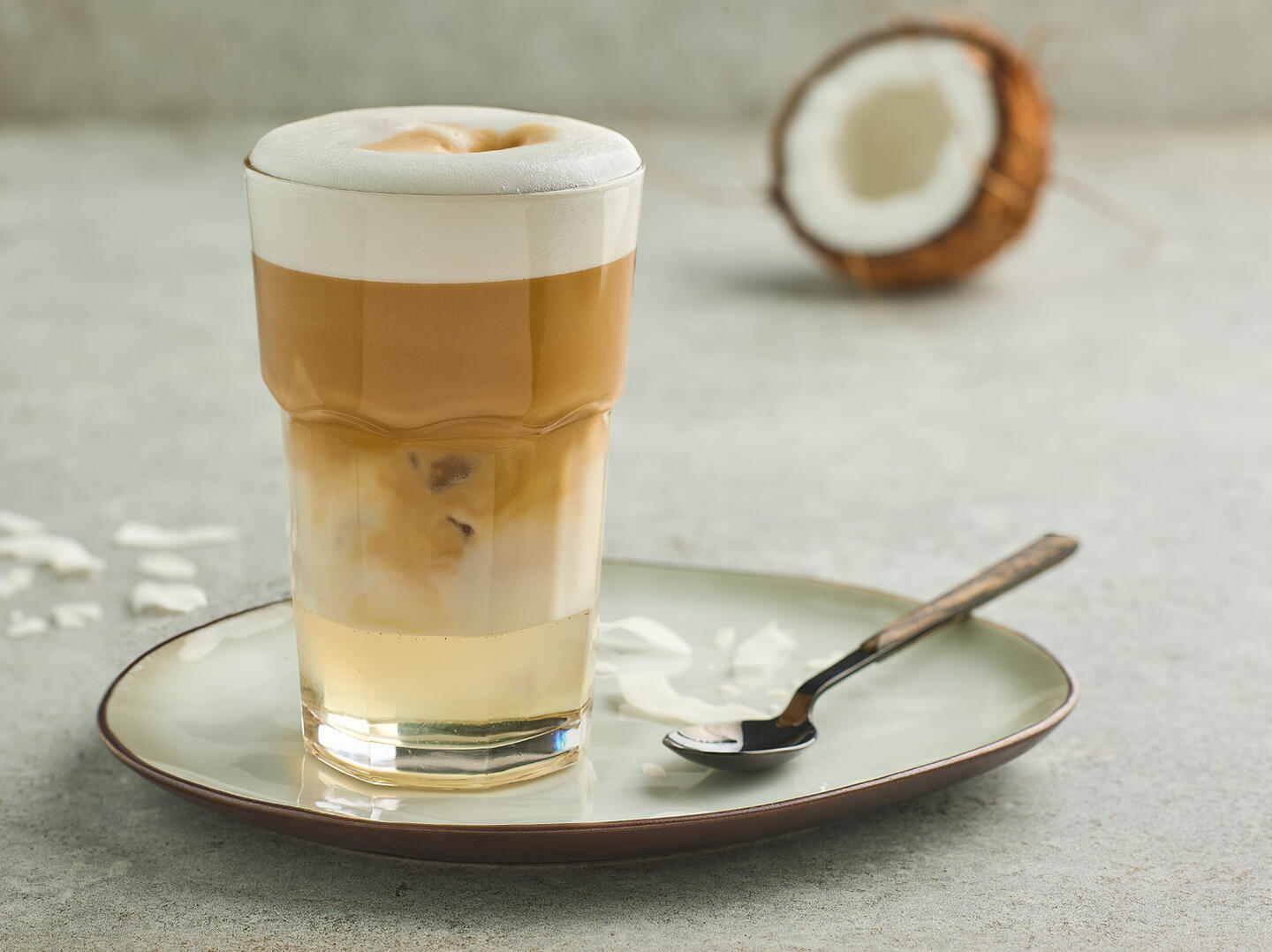 Ingredients:

Lattiz milk foam
Ice cubes
10 ml Monin Coconut syrup
10 ml Monin Banana syrup
30 ml espresso Coconut shavings (optional)
Preparation:


Pour the syrups into the glass.
Fill the glass to the rim with ice cubes.
Place the glass (at an angle) under the machine and fill the glass to about 2cm from the rim with milk foam.
Pour the espresso into the middle of the glass.
Garnish the latte with shaved coconut if desired.
Variation:

This latte is also very tasty without ice!