Coconut chocolate latte
Want to give your customers that beach-holiday feeling, even in winter? Make them a coconut chocolate latte.

Ingredients
30 ml coconut fruit puree
10 ml chocolate topping
30 ml espresso
Lattiz milk foam
How to make it
Pour 30 ml of coconut fruit puree into the bottom of the glass.
Pour 10 ml chocolate topping on the fruit puree.
Place the glass under the machine and fill up to about 1 cm from the rim with Lattiz.
Pour the espresso into the middle of the glass.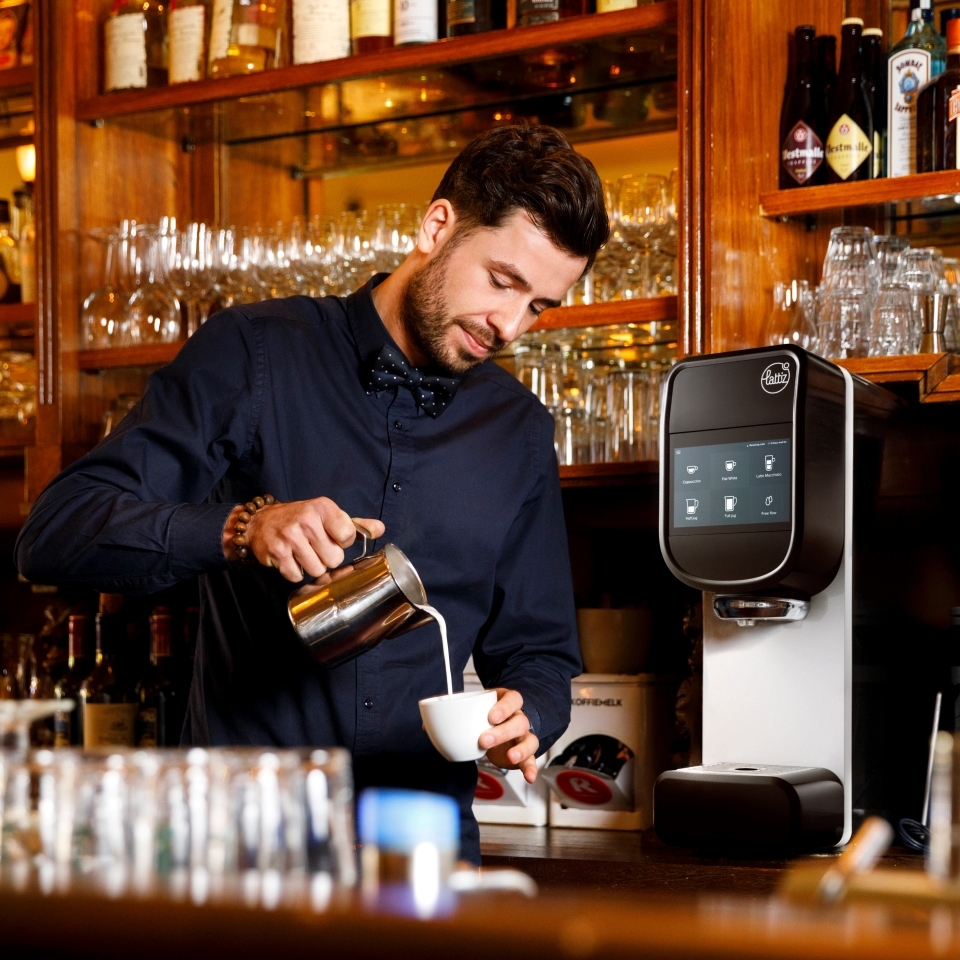 Feel inspired? Experience Lattiz with a free demo
We'll be happy to show you how it works at your location.
Request a demo