Gingerbread latte
In this gingerbread latte, the tastes of ginger, cinnamon and nutmeg combine perfectly. A delicious treat for the colder winter months.

Ingredients
Lattiz milk foam
30 ml gingerbread syrup or homemade syrup*
30 ml espresso
 
Ingredients for 1 liter syrup
1 tsp cinnamon powder
2 tsp ground ginger
1/2 tsp nutmeg
200 gr dark caster sugar
Preparation homemade syrup*
Boil 1 liter water
Add the herbs
Let it cook for a few minutes. Afterwards, let it cool
Preparation
Pour 30 ml of gingerbread syrup into the glass
Put the glass under the Lattiz machine and fill it with milk foam up to 1 cm from the rim. Wait until the milk foam and warm milk have separated.
Prepare the espresso and pour it slowly into the glass to create the latte macchiato layers.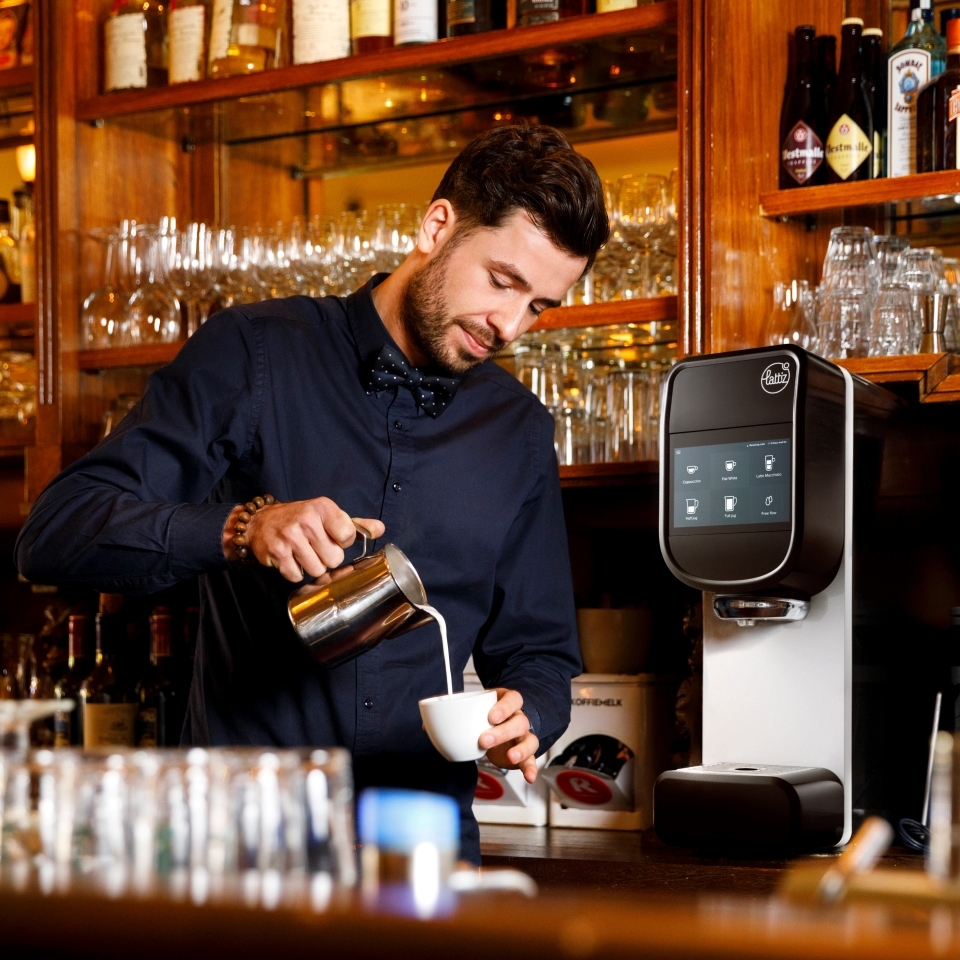 Feel inspired? Experience Lattiz with a free demo
We'll be happy to show you how it works at your location.
Request a demo