Iced caramel latte
Refresh your customers with a deliciously cooling, ice-cold latte.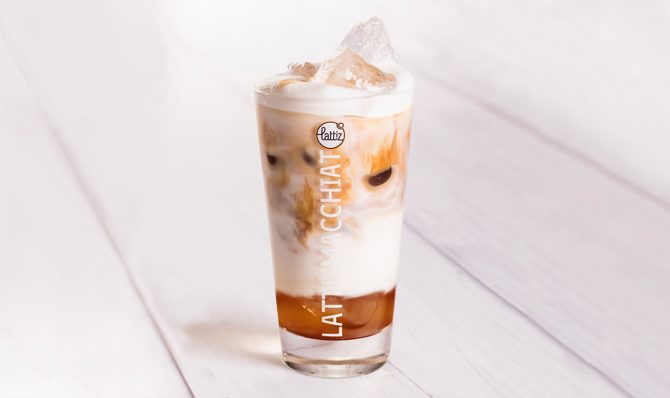 Ingredients
30 ml caramel syrup
Full glass of ice cubes (no flake ice)
30 ml espresso
Lattiz milk foam
How to make it
Fill the glass to the rim with ice cubes.
Pour caramel syrup (30 ml) into the glass.
Place the glass under the machine and fill up to approximately 1 cm from the rim with Lattiz.
Pour the espresso into the middle of the glass.
Variation idea
Also try other syrups, such as vanilla or hazelnut.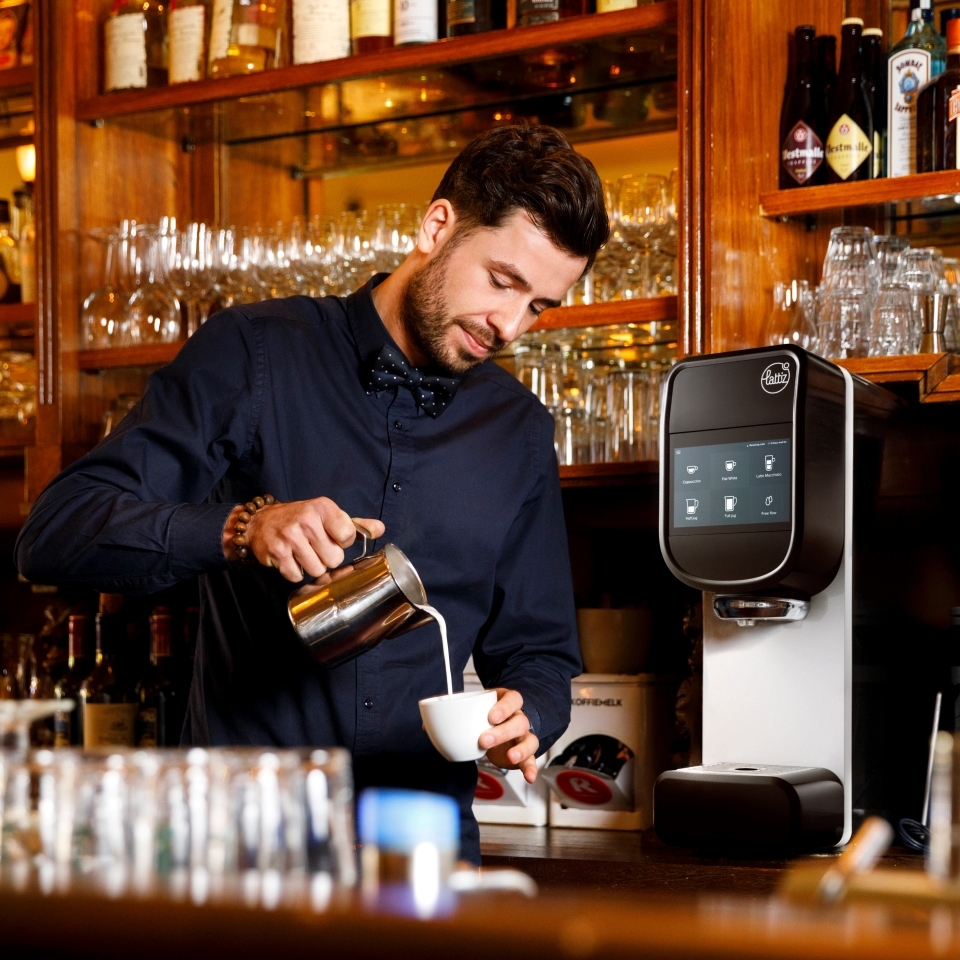 Feel inspired? Experience Lattiz with a free demo
We'll be happy to show you how it works at your location.
Request a demo