Jasmin Syrup Latte
Serve spring in a glass with this latte special.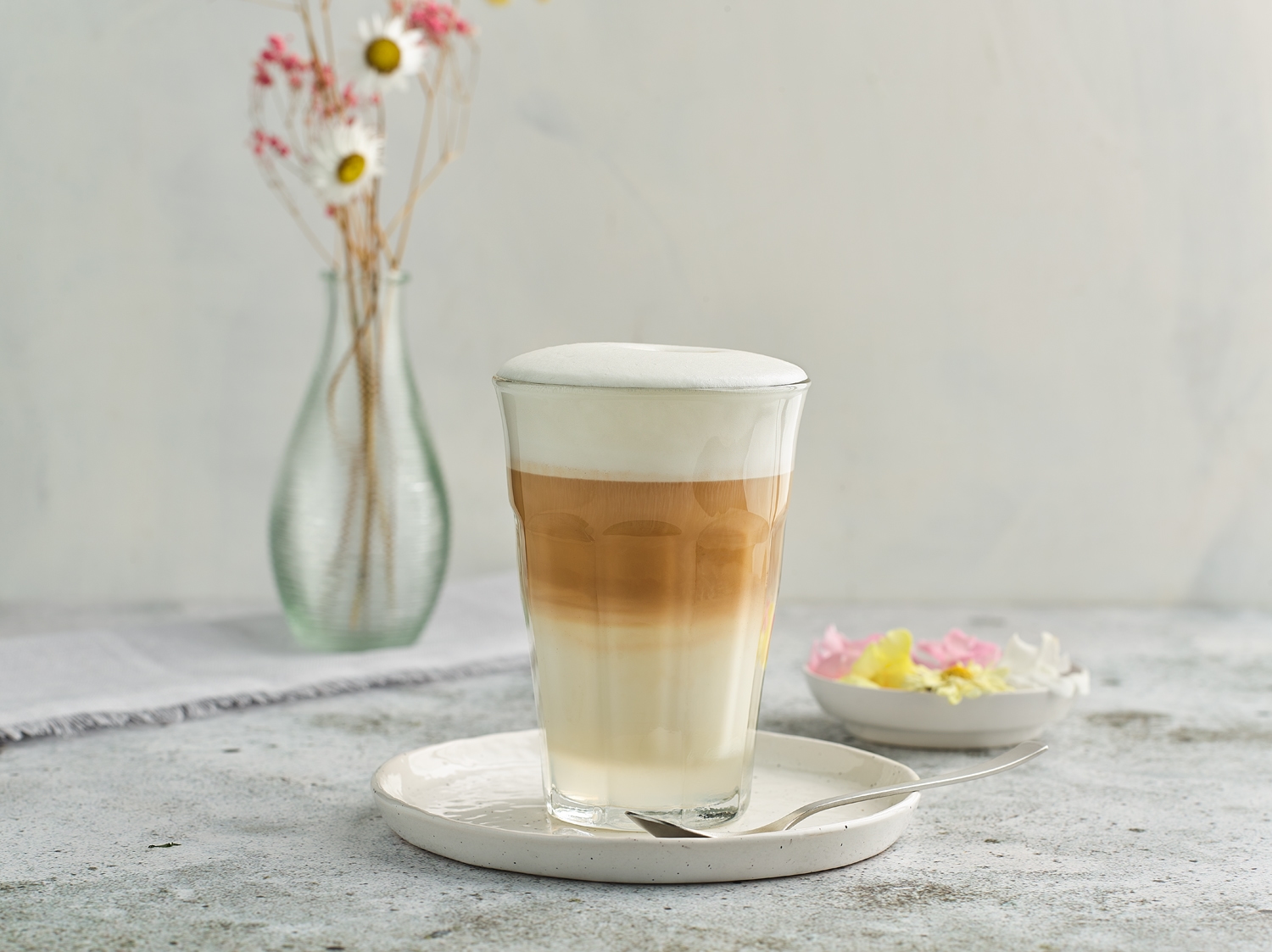 Ingredients

Lattiz milkfoam

30ml Monin Jasmin Syrup

30ml Espresso 
Preperation:
Pour the syrup in the glass
Place the glas (under an angle) under the machine and fill it until about 2cm under the edge of the glass with milkfoam. Wait until the milkfoam seperates from the milk.
Pour the espresso in the middle of the glass and serve!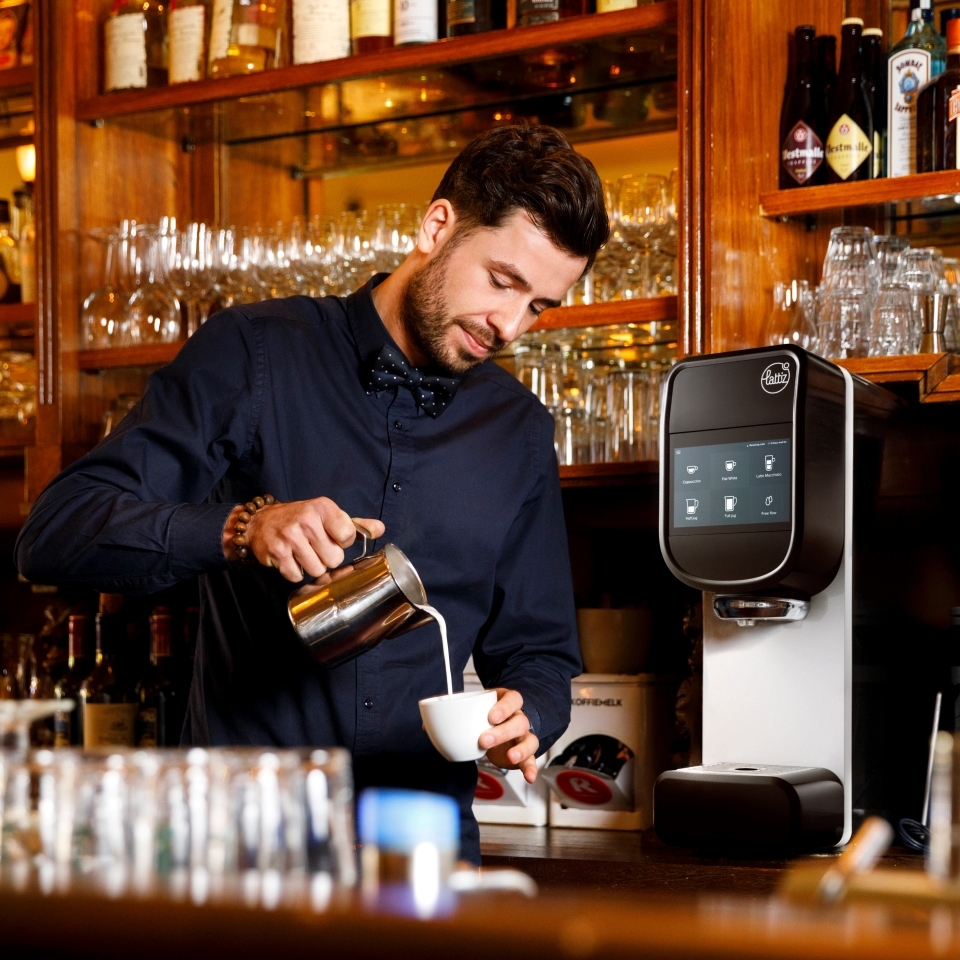 Feel inspired? Experience Lattiz with a free demo
We'll be happy to show you how it works at your location.
Request a demo