Red velvet latte
Want to give your customers a real treat? Make them a beautiful red velvet latte.

Ingredients for syrup
1 litre of beet juice
200 grams of sugar
450 ml White chocolate syrup
vanilla extract or 1/2 vanilla stick
Ingredients for latte
30 ml red velvet syrup
30 ml espresso
Freeze-dried raspberry
Lattiz milk foam
How to make the syrup
Boil the beet juice with sugar and vanilla extract or bean stew. Allow to cool and add the syrup. Store in a sealed gift bottle.
How to make the latte
Pour 30 ml of red velvet syrup into the glass
Hold the glass at an angle and pour the milk foam to about 1 cm from the rim
Pour the espresso into the middle of the glass
Garnish with freeze-dried raspberry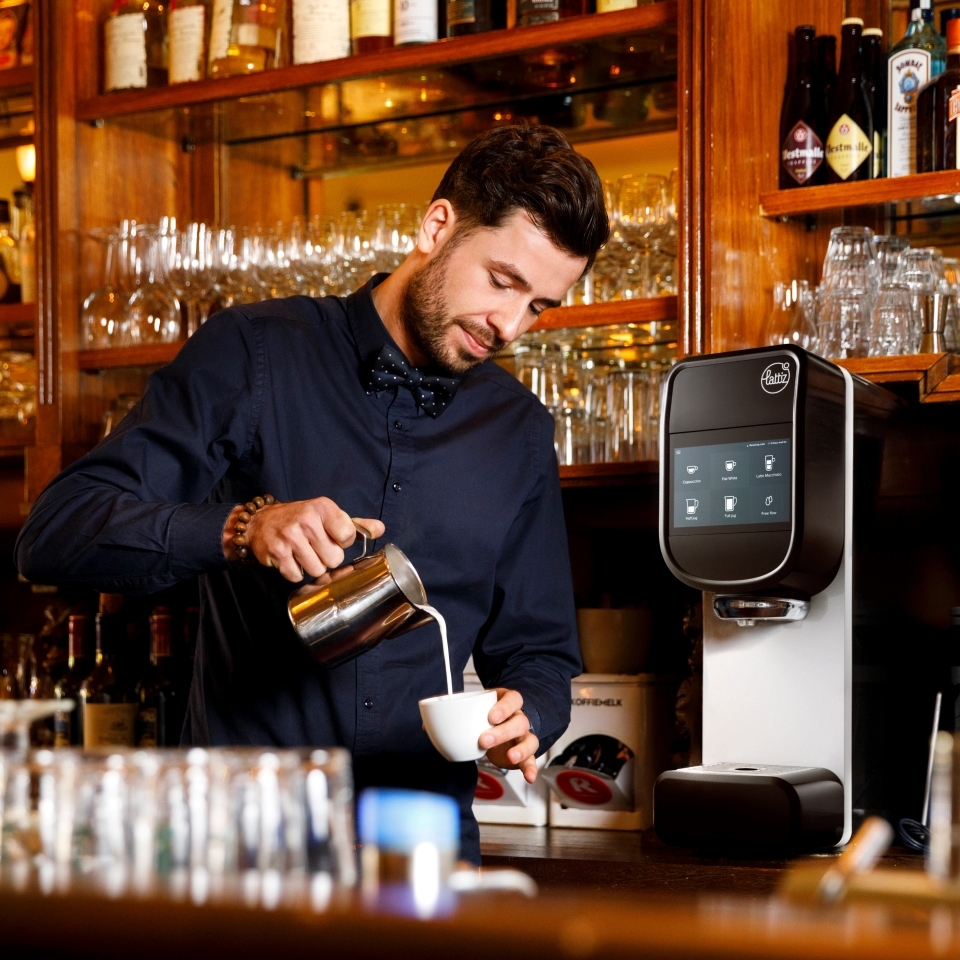 Feel inspired? Experience Lattiz with a free demo
We'll be happy to show you how it works at your location.
Request a demo