Pistache latte
Delicious combination between pistachio and coffee.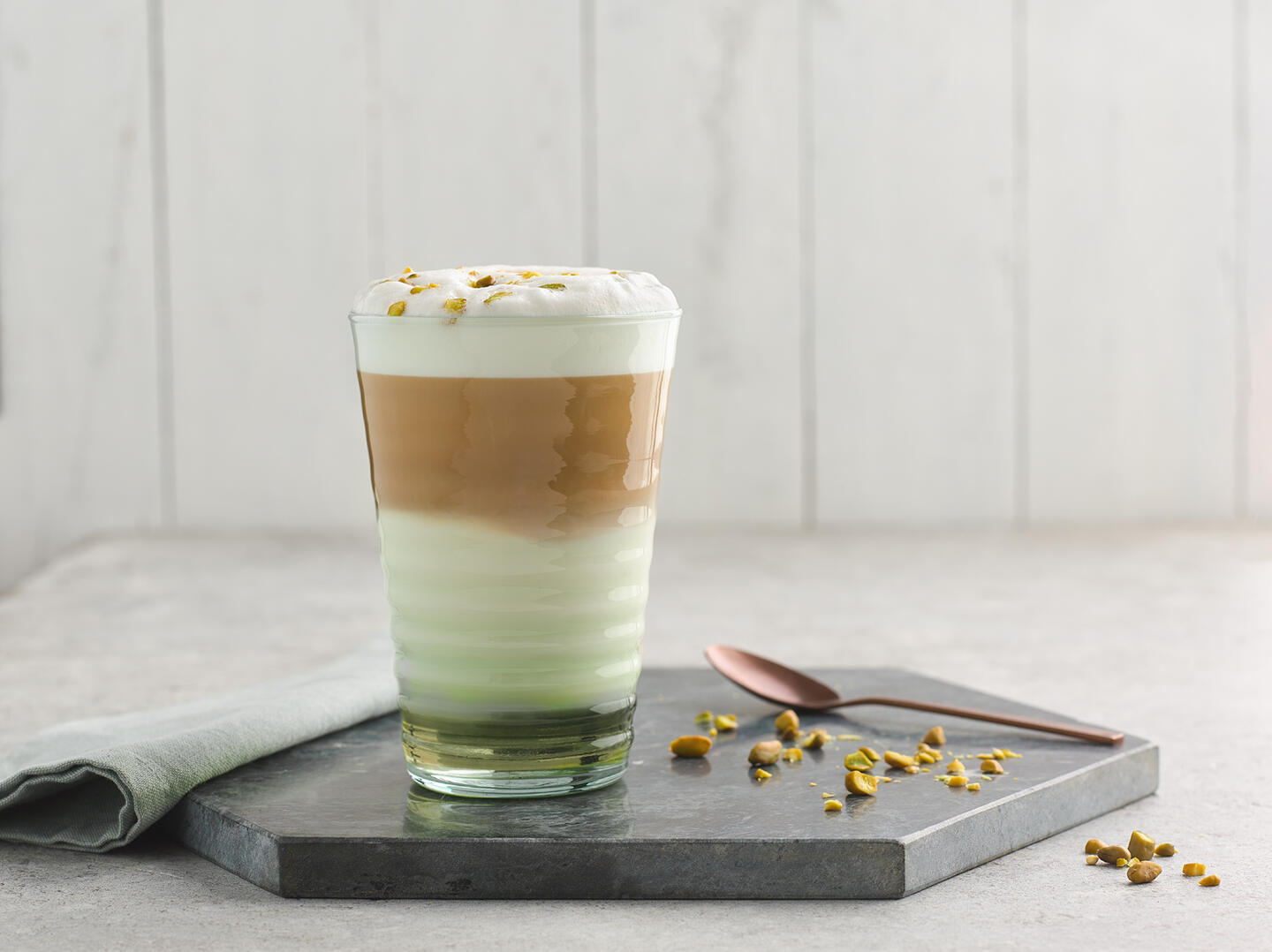 Ingredients:
Lattiz milk foam
30 ml Monin Pistachio syrup
30 ml espresso
Chopped pistachios (optional)
Preparation:
Pour the syrup into the glass.
Place the glass (at an angle) under the Lattiz machine and fill up to about 2 cm from the rim with milk foam. Wait until the milk foam and warm milk have separated.
Pour the espresso into the middle of the glass.
Garnish the latte with chopped pistachios, if desired.
Variation:
Easily turn this latte special into an iced latte by first adding ice cubes to the glass and then following the recipe.