Praline latte
Inspired by the chocolate served with your coffee.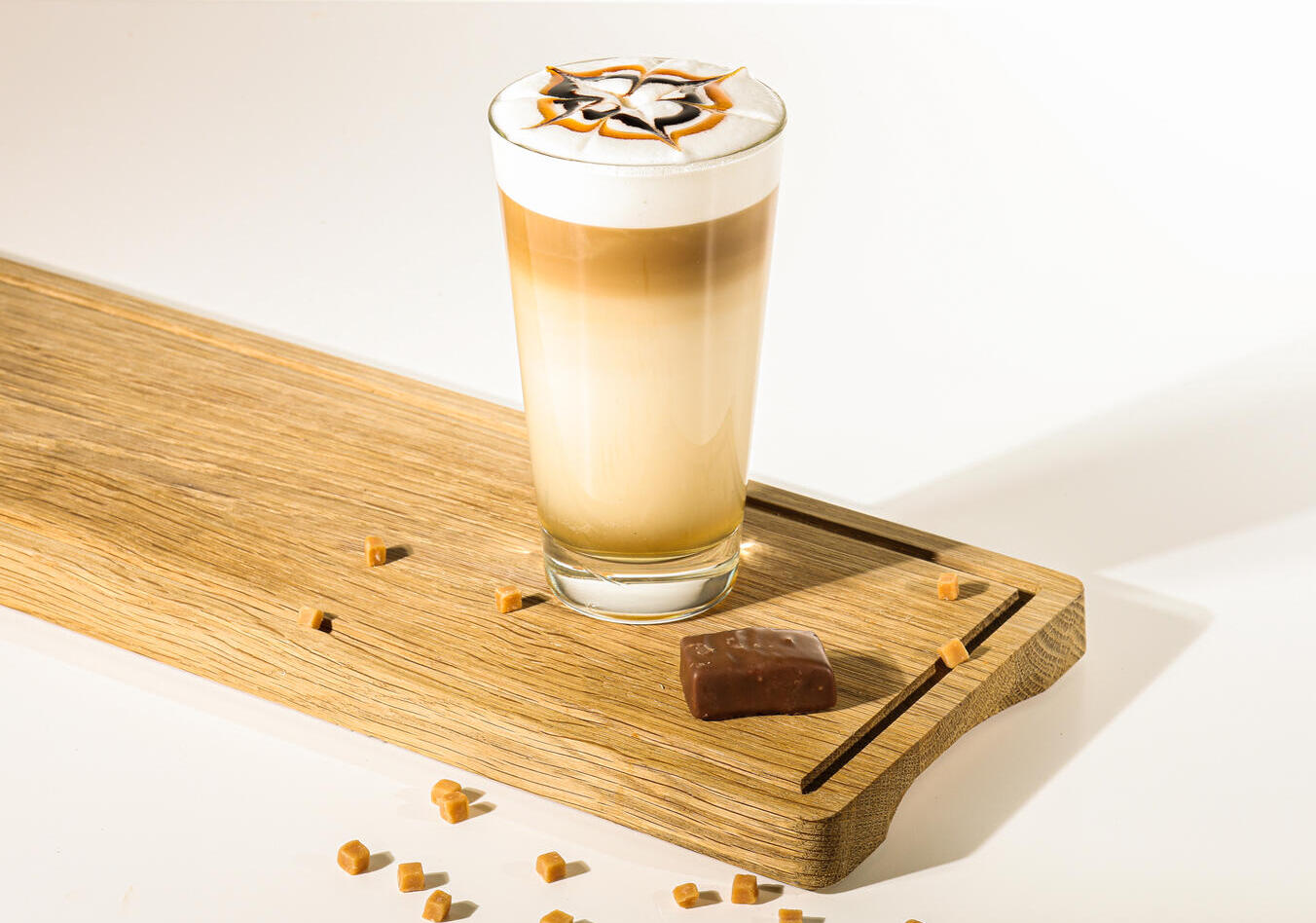 Ingredients
20 ml Monin Praline syrup
Lattiz milk froth
30 ml Espresso
Monin L'Artiste cocoa
Preparation
Pour 20 ml Monin Praline syrup into the glass.
Hold the glass at an angle under the Lattiz machine. When the glass is half full, place the glass straight under the machine. Fill the glass with milk froth up to about 1 cm from the rim.
Wait until the hot milk has separated from the milk foam and prepare the espresso in the meantime.
Pour the espresso into the center of the glass.
Garnish the latte with the Monin L'Artiste cocoa pen by making a swirl. You swirl the chocolate syrup around the milk foam layer.
Then stroke the pen from the inside to the outside. A perfect chocolate flower is now created.
Swirl the glass twice around for the perfect latte macchiato layers.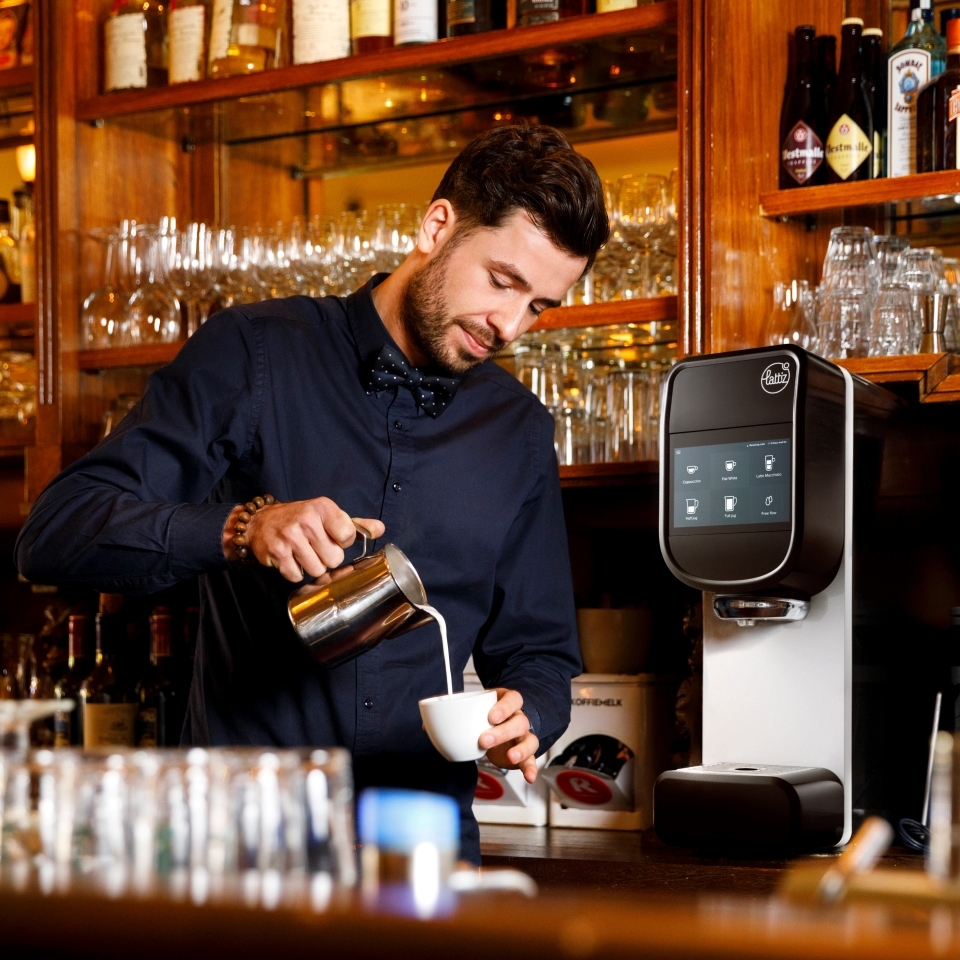 Feel inspired? Experience Lattiz with a free demo
We'll be happy to show you how it works at your location.
Request a demo