Strawberry sorbet latte
Summer sorbet latte, fruity and velvety soft.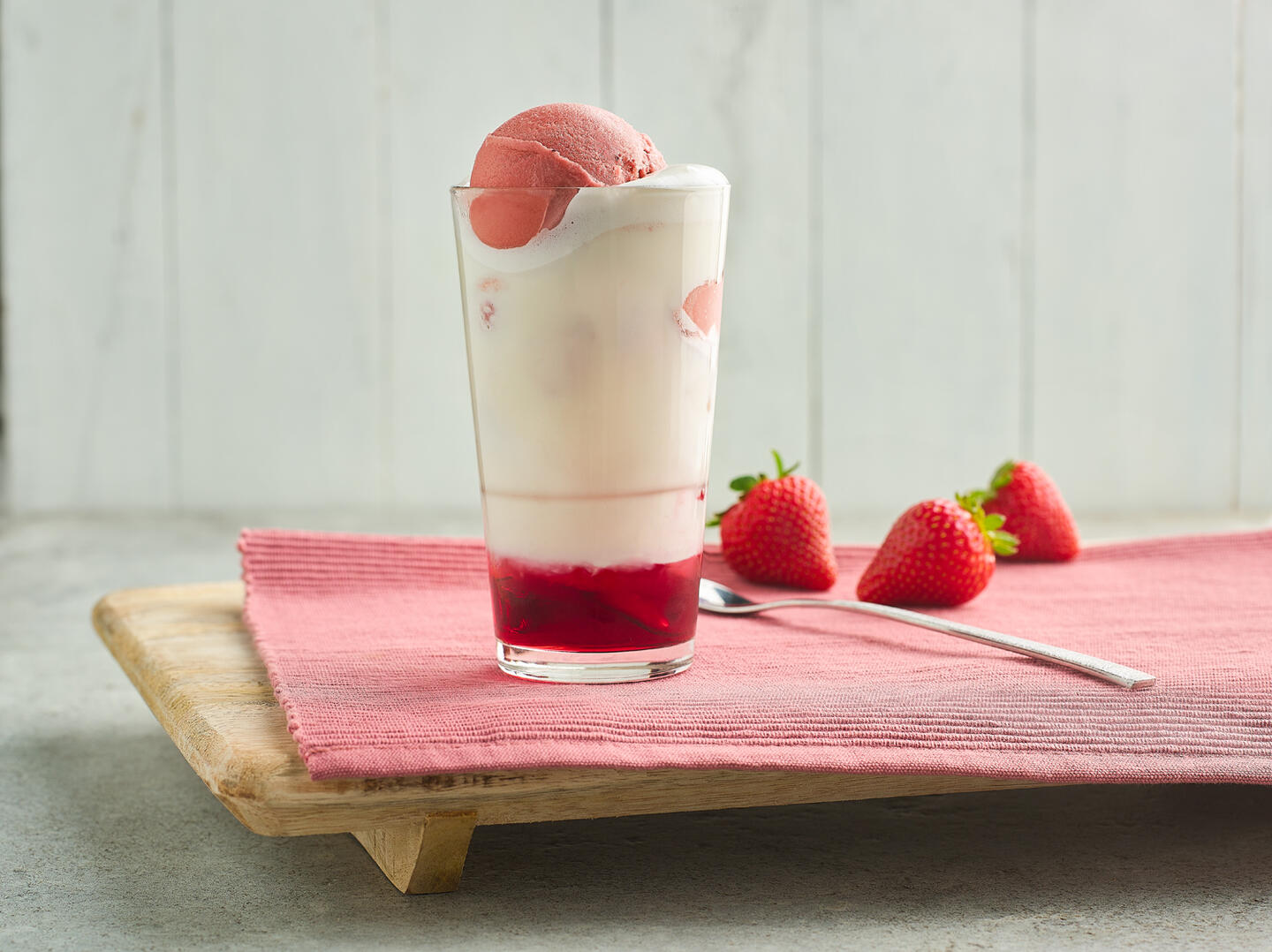 Ingredients:

Lattiz milk foam
Ice cubes
10 ml Monin Strawberry syrup
2 scoops of strawberry sorbet ice cream (+/- 80 gr)

 
Preparation:


Fill the glass to about 2cm from the edge with ice cubes.
Pour the strawberry syrup over the ice cubes.
Spoon the 2 scoops of sorbet ice cream onto the ice cubes.
Pour the milk foam into the glass using a milk jug and serve!