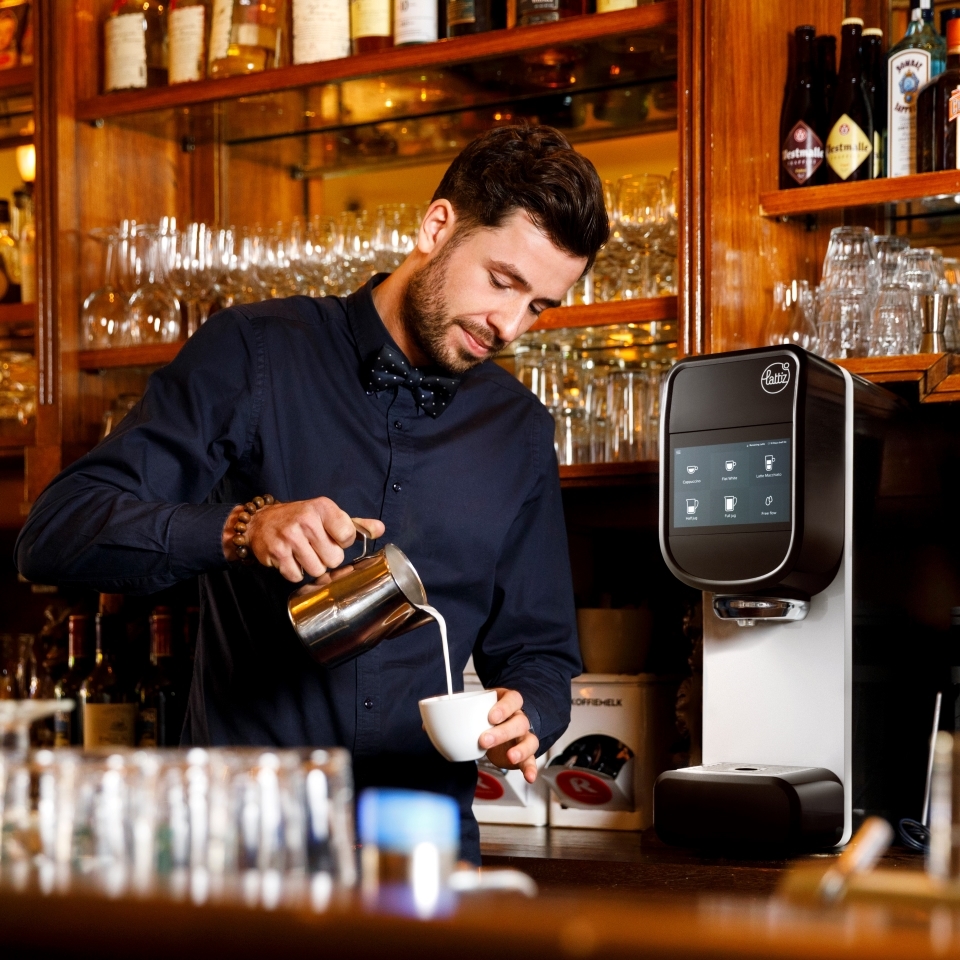 Sounds good? Experience Lattiz with a free demo.
We'll be happy to show you how it works at your location.
Request a demo
Answers to your questions.
Not sure about something? You can find answers related to this page here. For all questions, click below.
View all questions
With Lattiz you create perfect milk foam every time. Being a good host comes with challenges: it requires skill, time and attention to offer your customers a great coffee experience. Lattiz is available at relatively affordable cost, needs no cleaning and will be installed for you without charge.
Lattiz is the smart milk solution for perfect milk foam, designed for professional use. It consists of a machine and a 4L pack, also called a bag-in-box. Once the pack is opened and inserted in the machine, it serves perfect milk foam at the touch of a button. You can adjust the settings completely to your wishes by means of the touchscreen on the machine.
You can buy Lattiz from one of our certified Lattiz partners. If you're interested, go ahead and arrange an appointment with us.
Is Lattiz the right choice for me?
Lattiz is the smart milk solution that makes it easy to sell more coffee. If you're in a foodservice business and want to offer your customers a great coffee experience, it's designed for you. We understand that staff rotation can be high, consistency is hard to achieve, and preparing milk coffees takes time. Meanwhile, customers expect constant high quality and they don't want to wait. If you recognise this, Lattiz is the solution for you.
What about sustainability?
With Lattiz, you reduce milk waste and packaging waste. The pack is recyclable and made from FSC certified carton. Lattiz does not contain any ingredients from GMO origin.
View all questions
Want to know more? Download our brochure.